Black Friday fails to deliver for retailers
Like-for-like sales were down 0.4% in November.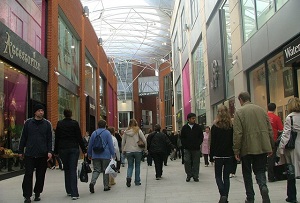 As Black Friday has swept the nation in the last couple of years, some retailers have expressed concern about the American 'consumer holiday's' impact on margins. By slashing prices at the end of November, shops risked missing out on the lucrative profits they are used to accruing in the festive season.
But it seems this year's discount frenzy didn't do all that much for sales figures either. Non-food sales in the UK were up by 3.5% in November, according to the British Retail Consortium (BRC), but total retail sales were up by just 0.7%. That's less than the three-month average of 2% and the 12-month average of 1.7%, suggesting Black Friday didn't deliver a much-needed bump for Britain's shops.
'November's relatively flat sales figures are a reality check for the retail sector with consumers holding off for a Black Friday bargain pitted against retailers determined to hold onto their hard-earned margins,' said David McCorquodale, KPMG's head of retail.