Black Friday worries hit Argos owner's share price by 17%
Christmas is nearly here, but not everybody is expecting good tidings.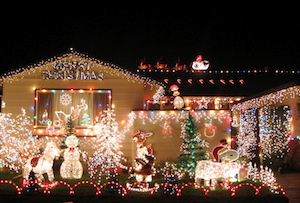 Christmas is now little more than two months away, believe it or not, and retailers are busy gearing up for their busiest time of year. If your brain has blocked out the trauma of last year, Black Friday is an American import that involves thousands of consumers literally fighting each other to get cut-price products on the first Friday of December.
The phenomenon has been a mixed blessing for Britain's retailers so far. While the likes of John Lewis and Asos made the most of shoppers' desire to splash out, the 'consumer holiday' also has created uncertainty and forced shops to slash prices early, meaning margins can be hit hard.
Argos and Homebase owner Home Retail Group certainly doesn't seem thrilled about the prospect. 'Trading at Argos during this year's important Christmas season seems less predictable than usual, as both retailers and customers determine whether to repeat last year's unusual Black Friday patterns,' its chief executive John Walden said today.