BlackBerry Crumble: 10 of its biggest mistakes
BlackBerry may be on the verge of an emergency buyout deal, but that doesn't guarantee its salvation. Where did it all go wrong?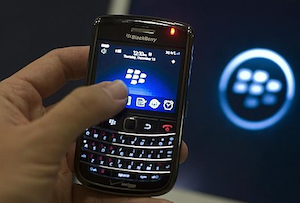 Crackberry. That's what its fans and indeed foes used to call the mobile phone company whose handsets were deemed so addictive, scores of celebrities, politicians and business leaders couldn't put them down.
It was the first mobile handset to offer emails on the go. At its peak, BlackBerry controlled half of the smartphone market. Everyone from Barack Obama to Beyonce had one. But the phone maker is failing.
As Apple hits the headlines, having reportedly sold nine million iPhones in three days, BlackBerry has a different story to tell. It has agreed to be bought for $4.7bn by Fairfax, its main shareholder - a tiny fraction of its former valuation, and less than the amount Apple has raked in over the past few days in sales of its new iPhone 5s ($4.9bn).