BLOG: I miss Enterprise UK
Global Entrepreneurship Week has been a bit quiet this year. I'm still not sure why the government wound up the organisation behind it, says Emma Haslett.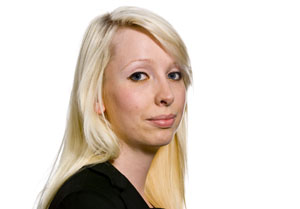 Did you know it's Global Entrepreneurship Week? I only ask because, well, I didn't: not until Wednesday, anyway, when I was invited to an event at which Vince Cable and James Caan were speaking. About 40 people, max, turned up. It was all a bit awkward, to tell the truth.

When I first started out as a business journalist in 2008, GEW was in full swing: every year, I'd be invited to 20 or 30 events. Politicians would vie to be the speakers at the biggest events so they could have their photos taken with as many entrepreneurs as possible, just in case one of them turned out successful. I spent one week convinced Richard Branson was stalking me, but it turned out he was just a ubiquitous presence at all GEW events. This year, though, Branson's involvement was restricted to a Google Hangout (video Q&A session – get with the times…), which took place on Thursday afternoon.

The Prince's Youth Business International, one of the Prince of Wales' charities, is the brains behind the event: it was handed control when Enterprise UK was wound up in 2011 as part of David Cameron's 'bonfire of the quangos'. Along with Make Your Mark with a Tenner, GEW was Enterprise UK's flagship event, growing from a smallish affair in 2004 to an annual celebration which now involves more than 7.5 million people across 130 countries.

Enterprise UK was fully funded by the government – although in 2010 it had its funding cut, from £5.4m to £3.8m. Youth Business International says that over 300,000 people have got involved in Global Entrepreneurship Week this year, up from 279,000 in 2012. When Youth Business International took over the contract, it was expected to find the cash for GEW itself. Fortunately, it signed up Barclays, which has funded the past two and has signed a deal to back the next two as well. The organisation won't disclose how much it gets from Barclays, but its spokesman Steve Metcalfe assured me that 'we're not exactly rolling in money'. He said the organisation gets some government support – 'but that doesn't translate into money'.

Metcalfe says this year there were 3,244 GEW events in the UK – more or less the same figure as last year. So why haven't we heard as much about it? Don't get me wrong – Youth Business International is doing a great job running it. But for Enterprise UK, GEW was the biggest event of the year, the culmination of its activities. Every year, YBI has to hire an external team to run the event. And it's unfair to expect a charity to run an event with no funding.

If the government was ever serious about turning the UK into a small business-friendly economy, closing Enterprise UK and expecting charities and private sector organisations to take up the slack was a mistake.

David Cameron and George Osborne are always talking about investing in the next generation – but when it comes to entrepreneurship, the government likes to trumpet about schemes like Funding for Lending and entrepreneur visas, but doesn't think ahead.
Enterprise UK might have cost £3.8m a year, but it was helping to inspire the next generation of entrepreneurs. An organisation with the enthusiasm, skills and imagination to launch an annual event which will get a generation of young people excited about business – that's priceless. RIP Enterprise UK: long live GEW.