BLOG: Nobel genius and the importance of second chances
Amid all the grim misery of this week's headlines - Savile, the IMF, April Jones - came the welcome news that we've won yet another Nobel Prize.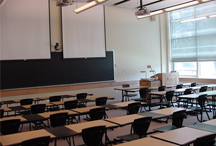 Sir John Gurdon who is now 79 and still putting in an appearance at his Cambridge lab each day, this week won the Nobel for Medicine for the work he's done in stem cell research that showed all body cells have the same genes.
But what many have latched onto is the fact that he was a bit of an academic basket case as a kid. At the age of 15 he was bottom of his class in Biology and his teacher condemned his dreams of becoming a scientist as "quite ridiculous." Achieving a score of 2 out of a possible 50 for one piece of work back in 1949, Gurdon was castigated by the teacher: "His other work has been equally bad, and several times he has been in trouble because he will not listen but will insist on doing his work in his own way." Gurdon who went on to study Zoology at Oxford and made his breakthrough in the early 60s has the report in a frame on the wall of his office.
This is a timely reminder that, while one has broad support for measuring achievement in our schools as a way of establishing whether they are doing their job properly or not, schools don't always get the true measures of kids' ability or bring out their talent. Although it's rare, there are occasions when the children are smarter than the system by which they are being taught. I thought of this with some recent experience of the GCSE and A level process. It's dismaying how often the rigid learn by rote process – made worse by structured questions – makes it impossible for children to respond in a fresh and original way to their subject matter. "Just put this down if you want full marks," appears to be the advice.