BLOG: The UK needs to take some of its eggs out of Asia's basket
If luxury retailers are having problems in the Asian market, it's only a matter of time before London's property developers start to suffer.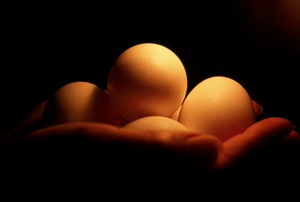 The UK's luxury retailers shouldn't be the only ones quaking in their Acne Pistol boots (or is that a last season thing?) at the prospect of news from Mulberry, which said profits have dropped by more than a quarter because of falling demand from Asia. London's residential developers should be taking a long, hard look in the mirror, too.

It's understandable that as consumers in the UK tightened their belts (/battened down the hatches/whatever cliché we're using these days) over the course of the recession, companies cast about for other markets in which to make a few quid while they were waiting for Brits' finances to recover.

Many of them settled on Asia – particularly China, where a combination of booming middle classes with cash to spare and various 'cooling' measures introduced by the government mean that a London flat is now almost as must-have as a Mulberry Willow bag.

But have developers put too many eggs in the Asian basket? The fact is that, according to figures from upmarket estate agent Knight Frank, buyers from Hong Kong snap up 16% of new-build properties. And frustratingly for Londoners, the Asian market is often given the first choice for flats, with Brits having to wait for the second or even third phases before they can get their own flat.

Developers say that Brits aren't big on buying off-plan any more, and that in the absence of bank funding they need to go where the money is – and in Asia, there's a lot of it floating about. If they can come away from an exhibition in China with a £2,000 deposit from a couple of hundred buyers, that's a pretty solid suggestion that the development is going to be a success – which makes banks less reluctant about lending the finance needed to start development.

There's an argument that the practice is pushing up prices in the capital – but that's sort of beside the point. The worry is that if Chinese shoppers aren't happy about splurging £1,000 on a new handbag, their enthusiasm for a two-bed in Chelsea also won't be what it once was.

Maybe it's time for developers – and posh retailers – to start checking out new markets. I hear Lagos is nice at this time of year...
- Image credit: Flickr/Christopherr