Blue Tuesday? Second day of the week worst for sickies
A new report has looked into our sick day patterns with some interesting results.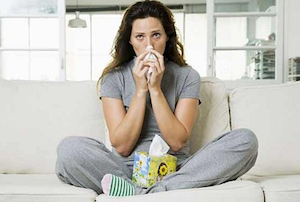 As winter approaches you'd be forgiven for assuming work sickie season is on its way too but according to a new piece of research, we take the most sick days during the summer months. The same report has found Tuesdays are the most common day on which people are off sick - making a departure from the results of most surveys which point to Mondays and Fridays.

The report has been published by HR software company breatheHR and is based on over 15,000 sick days taken during the last 12 months in businesses across the UK.
We've bundled the results into a handy infographic for you.