Boardroom scrap nears Resolution
It's not easy to get excited about life insurance. It's just not a very thrilling business. But the battle for control of closed life fund manager Resolution seems to be turning into a classic boardroom scrap: rules broken, bids and counter-bids and even some good old-fashioned mud-slinging…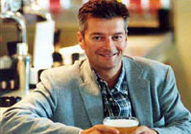 Yesterday Resolution withdrew its support for a £4.9bn takeover offer from Standard Life following a higher all-cash bid from Pearl Assurance, the insurance platform owned by the feisty entrepreneur Hugh Osmond. Standard Life can hardly criticise – after all, its own bid persuaded Resolution to drop merger plans with Friends Provident recently.
Pearl has not only offered an extra 5p per share, it's also accumulated a 24% stake. That's enough to block any Standard Life bid, which would need approval from 75% of shareholders.
A bad day proceeded to get worse for Standard Life when it managed to incur the wrath of the Takeover Panel three times in a matter of hours. The Scottish group was first compelled to clarify that it hadn't ruled out the possibility of raising its bid (despite suggestions to the contrary), and then given a slap on the wrists for suggesting it might improve its offer without actually doing so. Given that the Panel hasn't rebuked anyone publicly since January 2006, this will have been fairly embarrassing for Standard Life and its legion of investment bankers.