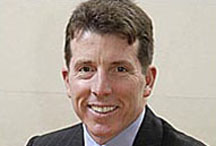 Bob Diamond: 'I'm no fibber'
Quote of the day: 'I was dismayed that you and some of your fellow committee members appeared to suggest that I was less than candid with the committee last week. Any such suggestion would be totally unfair and unfounded.' Ex-Barclays boss Bob Diamond is having a foot-stamping moment over the fact that some regard his testimony in front of the Treasury Select Committee last week as less than forthcoming. As a student of the Rupert Murdoch school of glasnost, perhaps Diamond should revisit the video of his performance, before throwing all his toys out of the pram.
Published: 11 Jul 2012
Last Updated: 09 Oct 2013
.
Find this article useful?
Get more great articles like this in your inbox every lunchtime