Bob Diamond wants to get his claws back into Barclays
The bank's former boss is reportedly considering a bid for its African assets.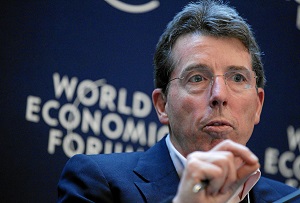 Bob Diamond's departure from Barclays wasn't exactly on good terms. He fell on his sword back in 2012 amid growing pressure from the City regulator and the Bank of England after Barclays was forced to pay a record £290m fine for manipulating the Libor rate.
But Barclays Bob's back, baby. According to the FT, the American is tapping up investors in the hope of mounting a takeover bid for some of his former employer's African operations. The bank has a long history in Africa but confirmed on Tuesday that it is planning to exit the continent to focus on its core markets.
It's great timing for Diamond, who has spent much of the time since his departure focusing on Africa with his new venture Atlas Mara. He launched the firm just over two years ago with the British entrepreneur Ashish Thakkar, with plans to invest in the continent's banking industry.