Bob Dudley's 20% pay rise sparks BP shareholder revolt
The CEO received a generous pay package for the year BP suffered its worst annual loss.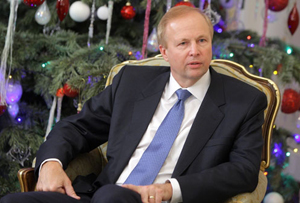 Another day, another furore over pay. The latest boss in the firing line is BP's Bob Dudley, who is set to collect a total pay package of £13.9m for 2015.
A hefty total, even amid the culture of high-paid execs. But what's really made investors' blood pressure rise is that it's a 20% pay rise for the same year that the oil company reported its worst ever annual loss.
In a report to shareholders, Dame Ann Dowling, the chair of the remuneration committee, said, 'In an ever more challenging world BP executives performed strongly in 2015 in managing the things they could control and for which they were accountable.' And to be fair Dudley would be hard-pressed to single-handedly manipulate the global price of oil in BP's favour.