'Bob Marley' smokes up with cannabis brand
The bittersweet smell of 'the herb' meets the hard nose of capitalism.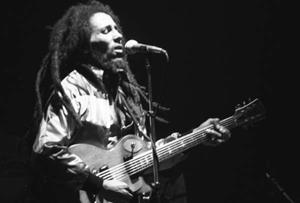 Ask a bunch of red-eyed stoners to play a word association game starting with 'Bob Marley' and the odds are rather slim that the next words will be 'investors' or 'private equity firm'. The connection has now been made, however, between Jamaica's favourite son and the commercial exploitation of legal marijuana.
Bob Marley's once-squabbling family seem to have put aside their differences and moved into the burgeoning 'cannabusiness' that's followed legalisation in several countries and US states. In a joint venture (get it?) with Privateer, a private equity firm from Washington state that specialises in the drug, they've created their very own brand of weed, Marley Natural.
Wielding Marley quotes like 'today is the positive day' and 'when you smoke the 'erb it reveals you to yourself', the new firm hopes to tap into the reggae star's popularity and long association with cannabis.