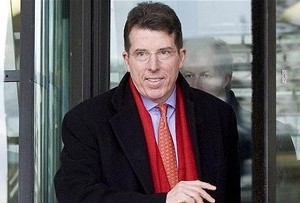 Bob's Diamond bonus under threat
Quote of the day: 'Barclays' shares are trading far below net asset value. We cannot think of any circumstances in which a chief executive who was part of a team when the bank got into this predicament should be receiving any bonus at all.' So read the strongly-worded note from the Pensions & Investment Research Consultants. Pirc has waded into the remuneration debate after it was revealed that Bob Diamond, boss of Barclays, is to receive a £17.7m pay-out, despite the dwindling share price of the bank. Shareholders Standard Life, Fidelity, Aviva and Scottish Widows are all expected to oppose the bumper package at the AGM on April 27. Looks like Bob's 'unacceptable face of banking' moniker is still safe, then...
Published: 10 Apr 2012
Last Updated: 09 Oct 2013
Find this article useful?
Get more great articles like this in your inbox every lunchtime