Boohoo sales have soared 31% since its IPO
The online fashion retailer's profits increased 23% as international growth took off.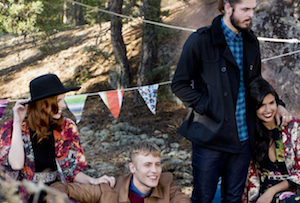 Investors in online fashion retailer Boohoo were rewarded today with news that revenues in the six months to August hit £67.1m, a 31% increase on the previous year. Pre-tax profits were up 23%, in the company's first half-year results since it floated in March.

The UK market, which represents more than two thirds of revenue, was the main driver, with sales soaring by 47%. In the rest of Europe they grew by 43%, after it launched its Spanish, German and Italian websites earlier in the year. Revenues from the rest of the world declined 11% thanks to the strong pound, but would have increased by 1% otherwise.

Mahmud Kamani and Carol Kane, who are now co-chief executives, founded the Manchester-based company in 2006. It floated on AIM in March, valued at £560m, one of a rash of frothy, internet flotations in the spring.
Shares had fallen almost 39% since, despite 24% sales growth in the three months to May, as investors took stock of the original over-enthusiastic valuation. This morning, shares opened up 5% at 45.87p today, but had fallen back to around yesterday's level at the time of writing.
Source: Yahoo Finance
'We are delighted with the results achieved during our first six months as a public company,' Kane and Kamani said in a joint statement. 'We have grown revenues whilst continuing to lay the foundations for future growth.'