Book review: The End of Men, by Hanna Rosin
Women are more adaptable and so better able to succeed in our fast-changing workplaces. It's an argument that left Heather McGregor with mixed feelings.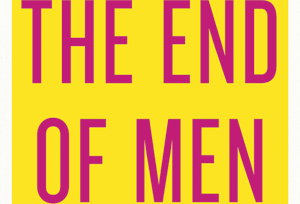 I have three sons and no daughters, so I approached this book with some trepidation. The inside front cover has a list of worrying statistics showing that women are learning faster, earning more and performing better than men all over the world. My children will clearly struggle to make their way in the world and rather than cajole and coerce them into academic and workplace achievements I should be trying a whole different tack and just encouraging them to marry well. On reflection, the £2,500 I spent on my oldest son's orthodontic treatment, which has given him a film star smile, was clearly a much better investment than any of the money spent on his school fees.
Of course, statistics are only ever as powerful as the person selecting them wants them to be. As a founder member of the steering committee of the 30% Club, the organisation that works to improve the representation of women on boards, I am only too aware that the fairer sex remains firmly in the minority at the top of companies. If you count only executive directors, they could be described as being so rare they are almost an endangered species. So I am not sure that men are totally on the way out. After all, we need them to produce the next generation, and I for one rather like having chairs pulled out, doors opened and having the restaurant bill taken care of, so I am all for having men around.
Hanna Rosin's book is a very readable if somewhat alarming narrative describing how and why women are taking over the world. It is not a feminist rant and uses a combination of hard facts (the aforementioned statistics, eg, 60% of college graduates in the US are now female) and personal stories to make her case. Her central theme, developed early in the book, is that women are more adaptable and cope better with change than men, including the changing nature of work.