Book review: Mastery, by Robert Greene
We could all be high achievers if we put our minds to it, suggests this motivational tome. Then why is it that so few of us are, wonders Tomas Chamorro-Premuzic.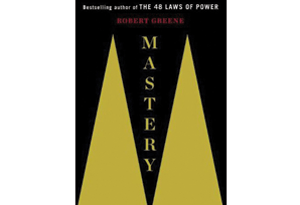 In every form of society, people have always shown a great deal of interest in talent, but the subject has arguably never been as important as it is today.
Our fast-moving and increasingly complex world demands constant adaptation and a wide repertoire of skills, such as keeping up with technological advances, maintaining a work/life balance, and mastering cognitive, social and emotional competencies. As Sir Richard Branson recently noted: 'We're living through a time of big and little changes in the way we do just about everything, and the only people and organisations guaranteed to make fools of themselves are the ones who think they have got it all figured out.'
Unsurprisingly, some people tend to cope with this better than others, but why? In his latest book, Mastery, Robert Greene provides an intuitive answer to this question, saying that the ability to master our environment depends on developing a higher form of intellect, one that combines and carefully balances analytic and intuitive thinking, allowing us to create reliable rules for predicting events while still tolerating uncertainty and complexity. The book 'is designed to lead you from the lowest levels to the highest. It will help to initiate you into the first step - discovering your life's task, or vocation, and how to carve out a path that will lead you to its fulfilment on various levels.'
On the one hand, Greene's book is a neat integration of many of the key issues underlying the human capacity for self-improvement: eg, values, willpower, self-knowledge, creativity and soft skills - the stuff that personality psychologists have explored quite relentlessly over the past 100 years or so. The author draws from evolutionary theory, philosophy classics and romantic literature to present a motivational account of mastery. The book is not short of biographical examples and successfully blends personal anecdotes with salient historical case studies to illustrate the different stages in the development or 'transformation' of mastery. Greene's appetite for 'the big picture' is remarkable and his effort to bring classic ideas on talent alive should be applauded.