Book review: What money can't buy, by Michael Sandel
Financial logic now dominates most areas of life. This is a much-needed look at the consequences, says Matthew Taylor.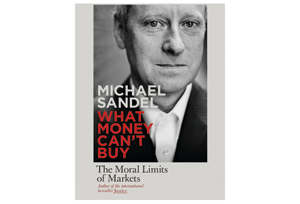 Book: What Money Can't Buy: The moral limits of markets
Author: Michael Sandel
Which of these actions is wrong: paying a homeless person to stand in line so a lobbyist can grab a sought-after seat at a congressional hearing; offering a drug-addicted woman with several children already in care a cash payment to be sterilised; making a donation to an elite university on the understanding this will secure a place for your child?