Book review: Organisations Don't Tweet, by Euan Semple
Social media isn't just a way to fritter away time, it is vital to organisations' future. Rory Cellan-Jones agrees, but asks why not join in rather than just read about it?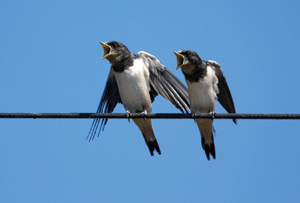 One Sunday morning a few weeks back, I had a moment of searing doubt about my social media life. In Barcelona for the Mobile World Congress, I checked in on Foursquare, took a picture of Gaudi's Sagrada Familia and pinned it on a new Pinterest board, tweeted a couple of times about the Welsh victory in the rugby, accepted a new friend on Path, updated my Facebook status and then sat down to sketch out a blogpost.
Too much, I thought. I'm idling my life away in pointless activity and sharing far more than I should. Then I pulled myself together. All this tweeting, Facebooking and blogging isn't just egotistical self-indulgence - it's vital to my professional life. I use social media to publicise my employer's activities, to network with my peers, to research stories.
And, according to Euan Semple, this is what every organisation needs to learn - that social networking isn't frivolous time-wasting, it is essential to its future health. Organisations Don't Tweet, People Do is a manifesto aimed, as the author puts it, at 'anyone who works and is interested in how the internet is affecting the way we work both now and in the future'.
But the managers who pick up this book may still be nervous about the impact and value of social media in the workplace. And, according to Semple, they are right to be worried: 'Once people learn that they can find each other, share their knowledge and work together, the role of many managers will change if not disappear.'