BOOKS: A new take on innovation
Forget blue-sky thinking, say the authors. A systematic approach to generating good ideas has a better chance of success. Reviewer Charlie Dawson likes what they have to say.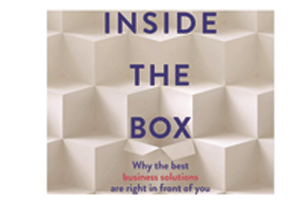 BOOK: Inside the Box: Why the best business solutions are right in front of you, by Drew Boyd and Jacob Goldenberg.
In my experience, even discussing innovation is tough, never mind tackling it for real and succeeding. Inside the Box is a 'how to' manual for innovation. It aims to help managers in a practical way, demystifying the process of getting groups of otherwise ordinary people to have extraordinary ideas.
It sets up a refreshingly counter-intuitive premise - that great ideas can come from systematic approaches more effectively than from rare genius, and that limiting the scope of such thinking to what is close and available works better than a blue-sky-anything-goes approach.