Which books should you have read this year? Shine Group's Alex Mahon picks her top four
Elisabeth Murdoch's business partner Alex Mahon picks four titles that have inspired her this year.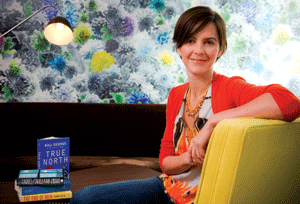 1) True North, by Bill George with Peter Sims
Bill George opens True North with the premise that we all have an inner compass that can guide us in every decision we make. But the trick is to learn to use it. If we remain faithful, our innate purpose in life, work and the universe will emerge. A new perspective on 'trust your gut', you might say.
As the book unfolds with examples of great world and business leaders, I found myself intrigued by the argument. For example, Howard Schultz of Starbucks drew on the destitution faced by his father, who was injured at work in a company without health benefits. This forged Schultz's principles about rights, share ownership and healthcare in the workplace. After a series of similarly engaging vignettes, we get to the meat of the book: a framework you can apply to judge your own style of authentic leadership, helping you to understand your own principles and motivations.