Books you can try before you buy
Like to read the first few pages of a book before you buy? Now you can do it on your Blackberry...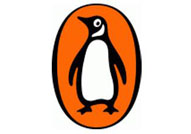 Publisher Penguin says that it's going to make the first chapter of all of its new fiction titles available for free online. So from now on, when the likes of Nick Hornby, Sue Townsend and Marina Lewycka put out a new book, you can read the start on your way to work and decide whether it's any good before you shell out for the whole thing.
The idea is that we'll be able to download these 'Penguin Tasters' as a PDF, which can then be read on our PDAs/ iPhones/ Blackberrys, or even forwarded on to our chums by email. Penguin clearly hopes this will encourage punters to try out and develop a taste for new authors, who would otherwise end up languishing in the WH Smith bargain bin.
Penguin is the first publisher to try this approach, so it'll be interesting to see how it works out. Publishers are desperately trying to work out how books should be marketed and sold in our increasingly electronic world – particularly since these days we expect more and more of the content we read online to be available for free.