Bookshelf: The highly improbable
The world is a risky place - but by using the right tools we can reduce the uncertainty.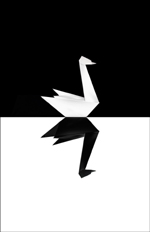 The world is a risky place. Its very nature is that it is subject to unexpected and catastrophic events. Yet, by using the wrong tools to assess risk, we choose to convince ourselves that things are less risky than they are.
The great thing about Nassim Nicholas Taleb's The Black Swan is that it teaches us to look at risk and uncertainty in a different way, using approaches that distrust standard means of calculating or estimating risk. The idea of the black swan is that once it had been discovered, it highlighted how fragile knowledge and information had been among those who thought swans were always and necessarily white simply because they had never seen a black one.
Taleb defines a black swan as "something that lies outside the realm of regular expectations, because nothing in the past can convincingly point to its possibility. Second, it carries extreme impact and third, in spite of its out-lier status, human nature makes us concoct explanations for its occurrence after the fact, making it explainable and predictable."
Much of the early part of the book is devoted to attacking states of mind and, more particularly, statistical techniques that ignore or insulate us from black swan-like phenomena. These belong to the province of 'Mediocristan', which is "dominated by the mediocre, with few extreme successes or failures" where "no single observation can meaningfully affect the aggregate". This is an unrealistic place: in reality, life in general and business in particular are located in another country altogether, one called 'Extremistan'. Here, "the total can be conceivably impacted by a single observation".