Boots accused of ripping off the NHS
The pharmacy chain has allegedly encouraged staff to carry out unnecessary health checks.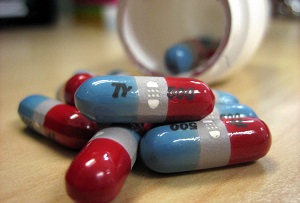 In the pharmaceutical business, trust is paramount. Convincing customers to ingest therapeutic chemicals relies on them having faith in your ability to dole them out correctly. So the bosses of Boots (now a part of transatlantic behemoth Walgreens Boots Alliance) won't be pleased to see the ethics of their pharmacy practices being called into question today.
An investigation by The Guardian charts the changes that have occurred in the high street stalwart since its 2006 merger with Alliance Unichem and private equity-backed delisting from the stock exchange the following year. The story plays into the stereotypical depiction of PE buyouts, where businesses are loaded with debt and expected to maximise short-term financial performance at the expense of long-term sustainability.
Particularly alarming is Boots's apparent treatment of its pharmacies. As they never tire of telling people, pharmacists aren't simply retailers of medicine – it's a proper profession that requires four years of study and thorough knowledge of how drugs affect the body. So it's understandable that they would be uncomfortable with being asked to hit sales targets to help the company maximise its revenues, as the investigation claims.