Boris in final desperate push for Estuary airport, dismissing Gatwick expansion a 'sham'
The Mayor of London has made his final case for a new four-runway airport in the Thames Estuary.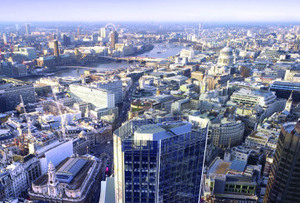 Mayor of London Boris Johnson has said that a new airport in the Thames Estuary would add £7bn a year to the UK economy and create 400,000 jobs.
Six months after the Airport Commission said it favoured options for a third runway at Heathrow and another for a second runway at Gatwick, Johnson has come back with a final push for a new hub in the Estuary to cope with the growing numbers of travellers into and out of London.
'The creation of a monstrous Heathrow on a constrained site won't solve our capacity crisis and would inflict untold misery on hundreds of thousands more Londoners through the din of many more jet engines,' he said. 'A new hub in the inner estuary can be built for the same cost as a four-runway Heathrow, and would bring new jobs, homes, and long-term competitiveness.'