Boris Johnson wants immigrants - just not from Europe
London's Mayor has called for more immigration from the Commonwealth.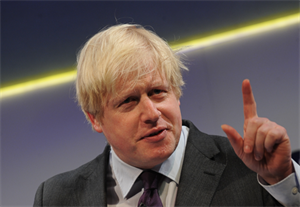 One could be excused for detecting a certain Jekyll and Hyde quality to Boris Johnson's pronouncements on immigration. On the one hand, the London Mayor wrote the foreword to a report published today by the Commonwealth Exchange saying that 'we should welcome the brightest and the best from a wider range of countries', and last week described himself on Question Time as the only politician 'actually willing to stand up and say he's pro-immigration'.
And yet, on the other hand, Johnson wrote an article in the Telegraph a few weeks earlier calling for the Tories to tighten border controls to prevent the UK being the 'America of the EU; the place people want to come; the magnet for the hordes at Calais'.
The reason for the superficial discrepancy is, of course, those two innocuous letters in the last sentence, E and U. Johnson is certainly pro-immigration in general, writing in the Telegraph that 'it would be madness to close our borders to talent'.