How Boris is making London the 'greatest city on earth'
To those who live there it's already great - but today London mayor Boris Johnson outlined his plans to turn the capital into the 'greatest city on earth'. Not that he's ambitious.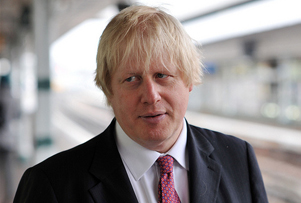 Today, Boris published his '2020 Vision', a rather natty-looking coffee table-style tome outlining his plans for the next seven years. By 2030, he said, London's population will have hit 10 million. Apparently, Londoners will need 400,000 new homes in the next 10 years alone.

So what's the mayor planning to do about it? The answer, said Boris, is in encouraging students to study in London and persuading them to stay, bring up families and start businesses here.

While he shied away from any exact figures, he highlighted the infrastructure and housing projects the Greater London Authority is investing in to create new jobs in the capital.
If all goes to plan, Boris will have been PM for a year or two by 2020...

MT has mapped the areas Boris reckons represent the best opportunities in London – and looked at the number of jobs he says they'll create.