How to have your boss eating out of your hand
Leadership expert Coni Masicave explains how to create a killer business persona.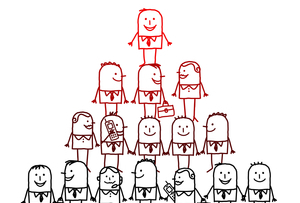 'Executive presence' is the latest buzzphrase out of the US. It is the perception of your leadership capability, which itself is judged on a whole spectrum of verbal and visual factors. If you want a career promotion or to win over a stony-faced interview panel, you need to ensure your executive presence is felt at full throttle. It may take some time to master, but once you've perfected it, you'll have your bosses and board directors eating out of your hand.
What is it?
Executive presence is just as important to your professional success as your academic and practical background. It's what gives some people the ability to command the room, project confidence and gravitas, and communicate effectively with a wide range of audiences. Colleagues may call it magnetism or charisma, but latest research into neuroscience and psychology shows there is a lot more to it than that.
Recent research by the Center for Talent Innovation in New York defines executive presence as: 'An amalgam of qualities that true leaders exude, culminating in an aura that telegraphs you're in charge—or deserve to be. Without it even the most experienced and qualified people can lack followers, advocates, or sponsors—and thus be held back from achieving and contributing their full potential. In short, to be anointed as a leader, you first have to be perceived as one and that perception, however, requires a degree of conscious crafting.'

Why do I need it?
According to research, executive presence begins with the traditional 'first impression' when judgments are formed based on a 'thin slice' of information. Our ability to form such judgment is embedded in our adaptive unconscious in a brain sector that operates on a very primal level. Once formed this judgment is very hard to change.