My boss threw a shoe at me
On a recent company trip abroad, my boss got drunk and threw his shoe at my back. How can I tell him this was inappropriate?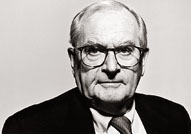 Q: I work for a media agency and we were taken on holiday by the company to Madrid. My boss got drunk at the airport. On the plane, I got up to help a colleague who couldn't find his passport but my boss shouted at me to stay in my seat. I ignored him but he then threw his shoe at my back. I ignored this and helped my friend. It's now clear that my boss was so pissed that he can't remember doing this. However, I want to raise what happened as I felt humiliated in front of my colleagues and don't want to let him get away with this.
JEREMY SAYS: If there's one person who really should feel humiliated, it's certainly not you: it's your boss. And, with any luck, he does.
He may pretend to have forgotten the whole incident and indeed he may have, but my guess is he's pretending to forget it because he knows he made an absolute idiot of himself in front of his own people.
But I'm not at all sure what you hope to gain by disinterring all this. When you say that you don't want him to get away with it, what do you have in mind? Are you hoping for some public apology that you could share with your colleagues?