BP agrees £2.8bn US fine over Deepwater Horizon disaster
The oil giant has agreed to pay the largest-ever criminal penalty in US history following an investigation into the 2010 Gulf of Mexico oil spill.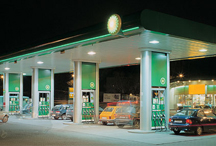 It does seem rather a long time since people were talking about the Deepwater Horizon oilrig exploding and pouring millions of gallons of crude oil into the ocean. But it's trending again today, after BP agreed to pay an aggregate of $4bn to the US Department of Justice as part of a criminal prosecution. This should resolve all criminal claims over the episode.
In addition, the firm is expected to plead guilty to 11 criminal felony charges because of the deaths of 11 workers on the rig when it went up in flames; it will plead guilt to two charges of criminal misdemeanours because of the aftermath of the slick; and it will plead guilty to one more criminal felony charge over what it told Congress about the amount of oil being spilt. Apparently it downplayed the speed at which oil was gushing out of the well.
For those who have forgotten, the Deepwater Horizon disaster was the largest accidental offshore oil spill the world has ever seen. It was a deep-sea oilrig whose safety mechanisms failed when a 'gusher' of oil started pouring out of the seabed. The initial explosion killed 11 people working on the rig, and the millions of gallons of oil that gushed to the surface over a number of months blighted hundreds of miles of coastal landscape once the oil made landfall. It took several attempts to stop the leak, during which management were criticised for not being sufficiently proactive.