BP announces TNK-BP sale to Rosneft
The oil giant has agreed to sell its chunk of the Russian joint venture TNK-BP to majority state-owned Rosneft for $26bn.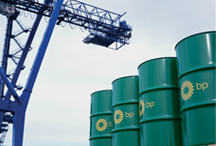 The deal, which will be completed in cash-and-shares, will see BP acquiring an 18.5% stake in Rosneft, and banking $12.3bn in cash for its 50% of the joint venture. This makes BP the second-largest shareholder in the majority state-owned Rosneft, and gives it two seats on a board of nine. Rosneft will also swallow up the other half of the business, currently owned by a group of oligarchs called AAR, for a further $28bn.
For more background on the deal and BP's involvement in the TNK-BP joint venture, check out MT's previous coverage.