BP faces up to $18bn in new fines for Gulf of Mexico disaster
The energy giant ruled 'grossly negligent' for Deepwater Horizon blowout, wiping another £5bn off its share price.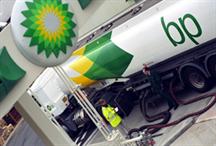 BP faces potential fines of up to $18bn for the 2010 Gulf of Mexico oil rig explosion, which caused vast spills and killed 11 workers, with a court in New Orleans declaring the company reckless and grossly negligent. The news caused its share price to drop 6% – its steepest drop since June 2010.
The court said 67% of the blame rested with the beleaguered energy giant, 30% with its US rig operator, Transocean, and 3% with Halliburton. BP had been confident it wouldn't be judged so harshly. Yet the judge also said that BP could be liable for punitive damages from other claims, meaning that others whose interests had been damaged by the spill – the shrimp fishermen of the area, for example – could yet sue too.
This one of those on-going nightmares that, were BP a person, it would be desperately wishing it could wake up from. The company had earlier settled a criminal case with a $4bn fine after pleading guilty to 14 federal charges, including manslaughter for the 11 deaths – plus obstructing Congress in its investigations into the spill. And there was a further $9.2bn settlement with civil claimants in 2012.