Has BP finally put the Deepwater spill to rest?
BP settles with US authorities over its 2010 Gulf spill, but it will be a long time before it can leave it behind completely.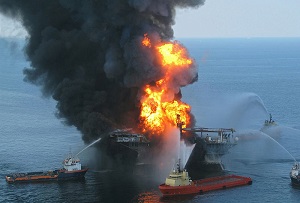 BP may have said its last sorry for the Deepwater oil spill. Five years after a BP rig leaked millions of gallons of oil into the Gulf in America's worst environmental disaster, the company has settled with federal, state and local authorities. And all it cost was $18.7bn (£12bn).
This princely sum will be paid over a 15-18 year period. Most of it will be to compensate the states of Louisiana, Texas, Florida, Alabama and Mississippi, as well as local and federal governments, for economic and natural resource damage, though a fine of $5.5bn has also been imposed under the Clean Water Act.
Though receiving a £12bn bill isn't normally considered good news, the settlement will come as welcome relief for BP. It's had little luck so far in the courts, after all, having already paid a whopping $43bn in ongoing litigation and clean-up costs since 2010.