BP loses $6.4bn - but don't worry, we're making good progress
The oil price slide is really starting to hurt, but the shrinking giant still pays its dividend.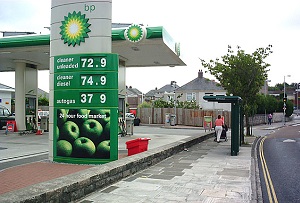 There's an art to dressing up bad news, and BP is giving an exhibition. Faced with having to report a truly dismal set of results for 2015, boss Bob Dudley tried valiantly to focus on the positives.
'We are continuing to move rapidly to adapt and rebalance BP for the changing environment. We're making good progress in managing and lowering our costs and capital spending, while maintaining safe and reliable operations and continuing disciplined investment into the future of our portfolio,' he said.
Well that's alright then. You can't really blame Dudley for trying to put a brave face on things, but beneath all that management speak seasoning, there is the bitter taste of $44 (£31) oil. That was the average price in 2015, 43% less than 2014 and well under half what it was in 2013.