BP to risk US wrath by not cutting dividend?
The prospect of a full divi has cheered investors - but it'll go down very badly stateside...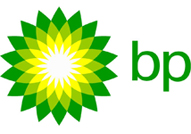 BP's shares are up 4% this morning; this is partly because its latest effort to plug the Gulf of Mexico spill looks promising, but also because CEO Tony Hayward seemed to indicate that the oil giant would not cut its dividend to shareholders, despite pressure from the US Government. If that's right (and we may not know for a few weeks yet), it's a brave move. Admittedly many of BP's shareholders are largely in it for the divi, so it's more significant than it would be at most companies. And BP can probably afford it. But should it run the risk of infuriating the Americans even further, particularly at a time of such uncertainty?

BP boss Hayward - who's under increasing personal pressure as this crisis drags on - is due to give a web briefing on progress in the Gulf this afternoon; the latest is that it's managed to fit a cap over the leak, but we won't know how effective this has been for another 24 hours or so. But what really cheered investors was his comment that BP would 'meet our obligations to all our stakeholders' - which is being interpreted as a sign that there are no plans to cut the dividend. Admittedly this is a decision for the board, rather than Hayward personally, and they don't have to make a final call until the end of July. But investors clearly saw it as a (very limited) statement of intent.

The dividend is clearly a huge issue for BP shareholders. In fact, its quarterly payout - so generous, relatively speaking, that it accounts for more than a tenth of all the distributions by UK public companies - is the reason many investors hold the shares. And although BP has already shelled out $1bn on combating the spill, with the prospect of more billions to come in clean-up and compensation costs, it's so cash-rich that it can almost certainly afford to pay the divi too. After all, the alternative, presumably, is that the cash just sits in the bank earning zero interest.

The trouble is that it will look terrible if BP starts shelling out billions to shareholders at a time when it's just caused a major environmental catastrophe off the coast of the US - even if it can meet all its other obligations at the same time. Some US senators are already calling for BP to suspend the divi until the problem is fixed, and that view is likely to become more popular the longer this rumbles on. If nothing else, paying the divi won't help BP's efforts to rehabilitate itself with the US government - although perhaps it's decided that its reputation is now so tarnished that it might as well just stump up the cash and keep shareholders onside...

In today's bulletin:
BP to risk US wrath by not cutting dividend?
Will the Sun come out for Richard Desmond?
EasyJet traffic up as it unveils ash radar
Banks 'have not served enterprise in this country', says Cable
No way to get rid of a manager