Should brands ever 'pay tribute' to dead celebrities?
Prince's passing has set another bunch of social media managers up for a fall.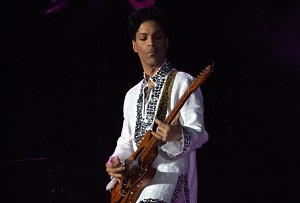 From David Bowie to Victoria Wood and now Prince, 2016 has robbed us of what seems to many like a disproportionate number of cherished celebrities. Their passing has unsurprisingly provoked outpourings of grief on social media. For some reason plenty of marketing teams decided it's a sensible idea to get in on the action too.
Such tributes are in many cases perfectly innocent. It's unlikely that many social media managers actively think to themselves, 'let's see how well I can exploit this person's death for commercial gain.' But it's very difficult not to seem insincere. This attempt from Getty Images received a particularly lukewarm reception:
Often imitated, never duplicated. #Prince https://t.co/07gxbfFGvV pic.twitter.com/eNSiqnZ26S