Branson back in the game with RBS and West Coast
What a difference a month makes: in an incredible reversal of fortune, Virgin deals for the West Coast Mainline and acquiring hundreds of RBS branches were back on the table.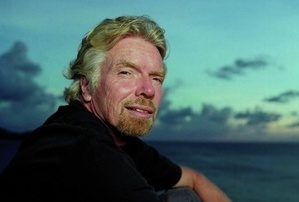 Back in October, government ministers revealed in a stock exchange announcement they planned to agree a temporary contract with Virgin Trains, extending its tenure by nine months whilst another competition is held for would-be franchisees. The announcement comes not long after a decision to award the contract to FirstGroup was repealed because of mysterious 'technical flaws' in the bidding process. Branson, no doubt, will be kite surfing for joy that his company is in with a fighting chance once again.
Elsewhere in Branson's pantheon of business ventures, Virgin Money is considering another crack at buying up hundreds of branches that are being dumped by the Royal Bank of Scotland. The branches have come free because an EU condition about state aid caps is forcing the bank to offload 316 by the end of next year.
Furthermore, a deal to sell them to Santander has fallen through – the Spanish banking group wanted the branches but then reportedly freaked out when it realised how bad and antiquated the IT system is at RBS. But Branson will have to go head to head with the US private equity guru Christopher Flowers. If Flowers wins, perhaps we can look forward to the spectacle of another temper tantrum from our modern-day Willy Wonka. Of course, RBS may go back to the regulator saying it can't sell the branches at a satisfactory price and secure a different form of penalty, so the game isn't won yet for Old Beardie.