How to break bad habits
Want to stop checking your phone constantly, procrastinating or being late? Here are ways to retrain your brain.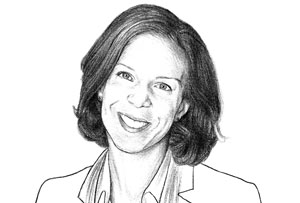 We need to talk about habits. Those irritating behaviours that persist despite your best efforts. We all know the 'break the bad habits' drill. Choose one to break, list how you'll do it, replace it with a 'good' habit for added potency, keep it going for six weeks, and hey presto – habit killed off. So, how are you doing with that?
If you're like most of us, you may have had some success, but it's not exactly fail-safe. And so those niggly things you do – procrastinate, compulsively check emails, fail to delegate, forget to give positive feedback to your staff, arrive late – continue uncorrected.
Fortunately, bad habits can be jettisoned. Even better, neuroscience is on your side. The brain is far more malleable than previously believed. Habits are formed when we repeat certain actions or thoughts. This strengthens the neural pathways involved in those actions, so our brain is more likely to travel those routes in future. But by consciously choosing a different action, you create new neural connections, which themselves strengthen over time. So eventually, a new habit becomes as ingrained as the old. The old one is not eliminated altogether, but you're on your way to success.