Brexit could cost Britain £56bn
A new study finds that leaving the EU could cost the UK 2.2% of its GDP - or gain it 1.6%. Forecasts, eh?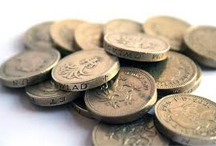 Though the methods for predicting the future have come a long way since the days of bird-watching Roman augurs, the results broadly haven't. This, of course, hasn't stopped people from trying.
Think tank Open Europe (OE) has published a report today into the potential costs of a British exit from the EU. It's based on a good deal more than the flying habits of pigeons, using detailed economic modelling to predict the effects a 2018 Brexit would have by the year 2030.
The OE report gives a range of possibilities. In its worst case scenario, Britain leaves Europe and fails to negotiate a preferential free trade agreement with the EU or with other major economies. Industries from financial services to cars and pharmaceuticals take a big hit, with the result that the UK GDP would be 2.2% (£56bn) smaller by 2030 than if it had stayed put.