Brexit would cost the UK its AAA credit rating
Don't tell Nige: leaving the EU could trigger a double downgrade of the UK's credit rating by S&P.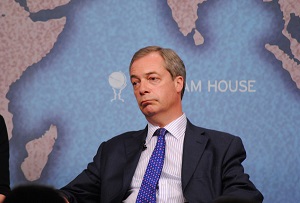 The campaign for Britain to stay in the EU got a boost today when ratings agency S&P weighed in on the implications of a Brexit vote. Leaving would cost the UK its AAA rating, with a possibility of being downgraded again if relations between London and Brussels subsequently soured (heaven forfend).
Britain wouldn't actually have to leave the EU to get the downgrade, S&P's chief sovereign ratings officer Moritz Kraemer told Reuters. 'Should we conclude that departure from the EU is likely over the medium term, we could lower the rating by potentially more than one notch, depending on the circumstances, such as the expected future relations with the EU,' he said.
The general line of Brexit supporters is that Britain would be stronger economically out of the EU, an assessment S&P and the other big agencies Fitch and Moody's, which downgraded the UK two years ago and have warned of further cuts if it goes it alone, clearly don't agree with.