Brexit: why the EU can't make an exception for the UK
If David Cameron thinks getting EU reform will be easy, he'd better think again.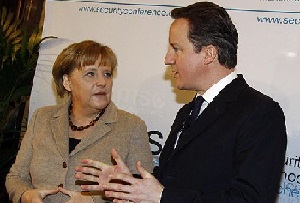 If the government gets its way, Britain will hold an in-out EU referendum by 2017, possibly before. The stakes for business will be high. The UK is intimately connected to Europe, through trade, investment and the millions of EU citizens working in British firms.
Not everyone in business agrees that a 'Brexit' necessarily involves severing those connections completely, but it's rare to find someone here who thinks it just won't matter. In Europe, it's virtually impossible.
Volker Treier, deputy chief at the German Chambers of Commerce and Industry, told the BBC that the 400,000 British people employed by German companies could be 'negatively affected' by an out vote. 'We are really astonished about this referendum', he said (presumably he though David Cameron was bluffing all this time).