Brexit's bad news but not the end for UK plc
EDITOR'S BLOG: Last night's referendum result is a shock to the system. But life must go on and we must make the most of a bad job when healing self-inflicted wounds.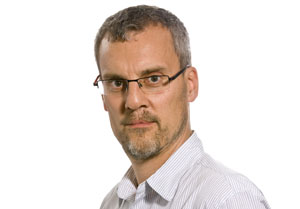 This is not one of our finer moments. But the end of the United Kingdom (#indyref2 is already trending on Twitter) was never going to be a pretty process. When the history of Brexit gets written, trying to work out how we walked into this self-inflicted catastrophe will take some explaining.
It is likely to mystify our grandchildren. It has reminded us that we are a nation deeply divided. Where I live in Lambeth in London 78% voted to stay in. Three quarters of people under the age of 25 voted Remain.
They were beaten by white men with elasticated waistbands and too much time on their hands, who like to rail about Poles and Roma gypsies as they spend their pensions. But 52% of the people have spoken and a result is a result.