Bristol's tech hub is booming
It's not all about cider in the south west as it shoots from the hip in the battle of the digital clusters.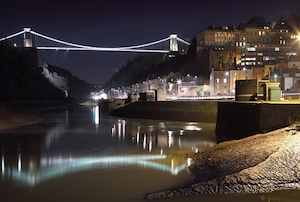 As MT likes to harp on, you don't have to stay in London to find examples of thriving tech communities in Britain. And one of the fastest growing of these in recent years has been Bristol & Bath.
These cities are better known for their Georgian architecture and cider than digital startups but the numbers show this cluster means business. Figures from McKinsey and Centre for Cities show that the south west's technology industry employed 69,000 people in 2012, up from 62,000 three years earlier, and contributes £4.8bn to the economy.
The same report identified the south west as the UK's fastest-growing 'globally significant' tech cluster outside London. This cluster map from Tech Spark can give you some idea of the scale of the region's high-tech industry, which is fed by the cities' top notch universities.