Britain lags behind European rivals in innovation spending race
Germany and France each spend more on R&D than the UK.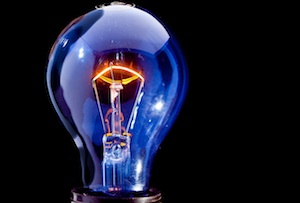 Innovation is crucial in maintaining economic growth, creating jobs and improving business performance, but there are signs that the UK is failing to keep up. Spending by British businesses on research and development is lagging behind those in continental Europe, data compiled by PwC and Strategy& suggests.
The Global Innovation 1000 study analysed figures from the world's 1,000 largest R&D spenders in the world and found those companies in Europe will spend $193.8bn (£120bn) on R&D this year, up from $183.2bn in 2013. Britain's share of this spending remains static though, at 11%, behind powerhouse Germany (28%), innovative France (18%) and even Switzerland (16%).

The report highlighted how those companies that are regarded as 'innovative' aren't necessarily those who spend lots on R&D. For example, the survey found executives ranked Elon Musk's Tesla, which spends £200m annually on R&D as the fifth most innovative company in the world, whilst big spender Volkswagen, which spends £13.5bn, didn't even make the top 10.

The UK's biggest R&D spenders are the mega healthcare companies. Pharma giants GSK and AstraZeneca lead the way, spending $6.1bn and $4.8bn respectively, both down from the previous year. A seperate report out today ranking the world's most innovative companies, listed just one UK company, Unilever in the top 10. This underlines the old stereotype that British companies with spare cash tend to put it into dividends rather than R&D. The research by Boston Consulting Group found that car makers globally were cutting back on innovation, with just nine in the top 50 compared with 14 last year.

The Global 1000 report also shed light onto China's big research spenders who are emerging from almost nowhere. 10 years ago just eight of the 1,000 were from the Middle Kingdom. Now it's 114 and its share of the Global 1000's R&D spending has increased by 46% in the past year alone. Western innovators have a fight on their hands.