Britain to stop £200m aid to India by 2015
Britain will eventually end all financial aid to India and reallocate funds to poorer countries, the government announces.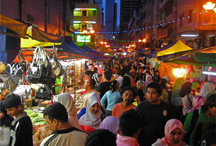 With GDP growth of 8% a year, India is one of the world's fastest growing economies - and the UK government has decided it no longer needs our financial aid.
International development secretary Justine Greening says programmes already under way would be completed as promised - but no new financial commitments to India will be made, saving Britain around £200m between now and 2015.
In total, the UK gives around £280m a year to India, and this will eventually be petered down to a £30m-a-year skills-sharing programme in areas like trade, investment and health.