Britain sucked into Black Friday hole
Black Friday could break UK shopping records today, but it better make the most of it while it lasts. Cyber Monday 2.0 is coming...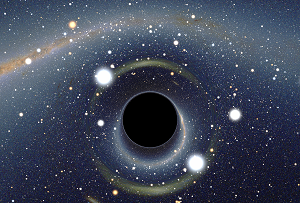 When the kids ask you, in your dotage, when the days of the year first came to be branded with ridiculous, commercial monikers (Black Friday, Cyber Monday, Manic Monday, Credit-Rating-Fail Tuesday, etc), remember this year. For while 2013 was when Black Friday and its ilk invaded these shores, it is this year that the madness truly set in.
In case you missed it, today is Black Friday, the discount sales day after the saccharine festival of Thanksgiving. As a pair, the two are delightfully American – you're thankful for family, health and all that jazz; now you want more stuff. Well, thanks largely to Amazon and Asda, we in the UK now seem to have the best of both worlds – the vicious price cuts of Black Friday, but without the tedium of prior reflection. For that, of course, we are truly thankful.
The bonanza began online at midnight. Britons are expected to break website records with 8.5 million orders in a 24 hour period, according to research by Visa Europe, but the biggest change will be seen in the high streets. As you read this, tens of thousands of discount hungry consumers are converging on supermarkets and department stores across the country, to feast on an unprecedented banquet of bargains.