Britain votes for leave: What happens next?
Time to panic? Here's what to look out for after the referendum shocker.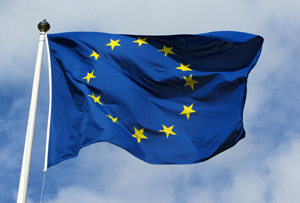 The results are in and already causing shockwaves across the world. Approximately 17 million people voted for Leave, Nigel Farage hopped gleefully from TV interview to TV interview (quickly establishing the £350m a week pledge to the NHS was 'a mistake') and David Cameron has said he will step down.
Immediate uncertainty seems a given – in the opening minutes of trade, the LSE fell more than 8% and homebuilders (Persimmon and Taylor Wimpey were down 24% each) and banks were really feeling the hit (Barclays and RBS fell around 30%). The FTSE 250 dropped 11.4%, its worst decline on record. Earlier on, the value of the pound also plunged as the referendum decision became clear. At one point it was $1.3305 – a low not seen since 1985.
The currency's weakness was seen across the board - declining 16% against the yen and 7.2% against the euro.