Britain's 10 oldest family businesses
Family businesses will contribute £218bn a year to the UK economy by 2018. As these firms show, keeping it in the family can be a recipe to success.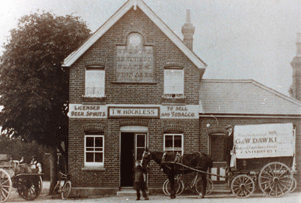 New research suggests that family-owned SMEs currently contribute £180bn a year to the UK economy - and this will increase by £38 billion by 2018. According to the report by Barclays Business, there are now 2.42 million family run firms – the highest level since the recession took hold in 2008.
The Institute for Family Business says family firms have an annual turnover of some £1.1tn, and contribute almost a quarter of total UK GDP – more than double the contribution made by the FTSE 100. To celebrate their contribution, the IFB has highlighted the UK's oldest surviving family firms, which date back more than three centuries...
1. R J Balson and son – 1535