Britain's Most Admired Companies 2011: Banking sector
The last few years have not been easy for the nominees in this category. Global financial turmoil, the credit crisis and the ongoing tumult in the eurozone have made life in banking rather 'interesting' recently.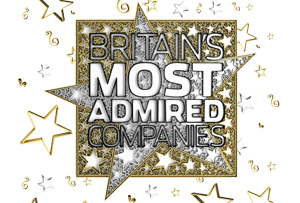 HSBC takes the top spot for the third year running, outperforming its high street rivals, with profits for the first nine months of the year at $14.4bn, despite the economic turmoil. A decision on leaving London has been put off for another year. Emerging markets specialist Standard Chartered is well placed to dodge the eurozone crisis and is sticking to its forecast of 10% revenue and profits growth. In third comes the bank formerly known as Abbey, Santander UK, which raised £17bn of new medium-term funding in the first half of the year, despite taking a £400m hit on payment protection insurance costs. Nationwide's profit of £276m was up 30% on last year's figure, despite income dropping from £2.9bn to £1.9bn.
BMAC 2011 by sector: Banking
QMan
Rank
FS
Rank
QG&S
Rank
AAT
Rank
Banco Santander
7.1
1
6.8
2
5.7
8
5.9
4
Barclays
6.1
5
6.2
4
6.0
5
6.4
3
Co-operative Bank
5.9
8
5.6
7
6.0
5
4.7
10
HSBC
7.1
1
7.3
1
6.6
1
7.0
1
IND Direct
6.1
7
5.7
6
6.4
3
5.7
6
Lloyds Banking

Group
5.8
9
5.2
9
5.3
10
5.5
7
Nationwide Building Society
6.6
4
6.2
4
6.2
4
5.9
5
Royal Bank of Scotland
6.1
6
5.2
9
5.8
7
5.1
8
Standard Chartered
6.9
3
6.6
3
6.6
2
6.6
2
Yorkshire Building Society
5.4
10
5.3
8
5.6
9
4.9
9


6.3


6.0


6.0


5.8