Britain's Most Admired Companies 2011: Beverages sector
They make everything from scotch to soft drinks, beer to IrnBru - meet this year's beverages businesses.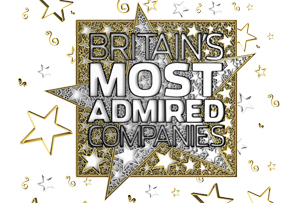 A new sector for 2011 won by old BMAC favourite Diageo, overall winner in 2008. The world's biggest spirits group, whose brands include Johnnie Walker, Smirnoff and Tanqueray, kept full-year profits steady at £2.6bn despite the troubled markets. Bullish CEO Paul Walsh wants annual growth of over 5% between now and 2014. Second place SABMiller is also in expansionist mode, buying Foster's for $10bn. Revenues for 2011 were up 8% to $19.4bn and profits up a hefty 24% to $3.6bn. An $80bn mega-merger between it and third-placed InBev, brewer of Stella Artois and Becks, is rumoured. Robinsons, Tango and Fruit Shoot soft drink giant Britvic makes fifth after a tough year of input price rises and squeezed market share.
BMAC 2011 by sector: Beverages
| | | | | | | | | |
| --- | --- | --- | --- | --- | --- | --- | --- | --- |
| | QMan | Rank | FS | Rank | QG&S | Rank | AAT | Rank |
| Barr (AG) | 6.4 | 8 | 7.2 | 7 | 7.2 | 4 | 5.6 | 9 |
| Britvic | 6.8 | 5 | 6.9 | 8 | 7.7 | 2 | 5.9 | 7 |
| Carlsberg (UK) | 6.6 | 7 | 7.3 | 6 | 6.8 | 8 | 6.2 | 6 |
| C&C Group | 7.5 | 1 | 7.6 | 5 | 6.7 | 9 | 6.5 | 5 |
| Coca-Cola Enterprises | 6.8 | 6 | 8.4 | 2 | 7.7 | 3 | 7.3 | 4 |
| Diageo | 7.3 | 4 | 9.0 | 1 | 8.4 | 1 | 8.1 | 1 |
| Edrington Group | 6.2 | 9 | 6.6 | 9 | 6.9 | 7 | 5.4 | 10 |
| InBev (UK) | 7.4 | 3 | 7.7 | 4 | 7.1 | 5 | 7.3 | 3 |
| Molson Coors Brewing Co. (UK) | 5.8 | 10 | 5.8 | 10 | 6.1 | 10 | 5.6 | 8 |
| SABMiller | 7.4 | 2 | 8.0 | 3 | 7.0 | 6 | 7.6 | 2 |
| | 6.8 | | 7.5 | | 7.2 | | 6.5 | |
(Continued)