Britain's Most Admired Companies 2011: Business support services sector
Customer service is the name of the game in this sector, whose firms are helping their clients through one of the toughest trading periods since the end of World War II.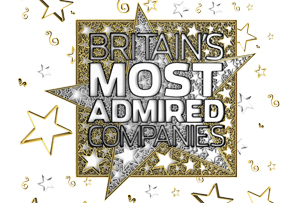 A new sector, this one won by Glasgow-based temporary power provider Aggreko, riding high thanks to global demand for its generators for everything from music festivals to mining exploration. Shares have risen 540% in five years and it expects profits of £320m this year. Credit reference business Experian's first-half revenues were up 11% to $2.3bn, and it bought Colombian oppo Computec for $400m. There were smiles all round at Babcock, where first-half profits rose 96% to £80m, due in part to the South African mining boom. Supplier of carrier bags to coffee cups in 23 countries, Bunzl has £300m to spend on growth. Outgoing Tesco chairman David Reid is expected to join Intertek as its new chairman early in 2012.
BMAC 2011 by sector: Business support services
QMan
Rank
FS
Rank
QG&S
Rank
AAT
Rank
Aggreko
8.8
1
8.7
1
8.9
1
8.1
1
Babcock International
7.8
3
7.1
7
7.4
5
7.4
3
Bunzl
7.9
2
8.3
2
7.8
3
6.5
7
Capita Group
7.0
6
7.4
5
6.8
7
7.1
5
Experian

Group
7.3
5
8.1
3
8.0
2
7.6
2
G4S
7.0
7
6.9
9
6.3
9
6.0
9
Homeserve
7.4
4
7.7
4
6.7
8
6.5
7
Intertek
6.9
8
7.3
6
7.6
4
7.1
4
Rentokil Initial
5.6
10
5.6
10
4.8
10
5.6
10
Serco Group
6.7
9
7.0
8
7.1
6
6.8
6


7.2


7.4


7.1


6.9


(Continued)